News
A snapshot of sexual offenders in Pennsylvania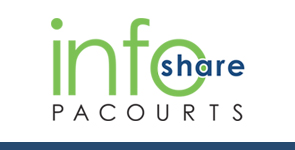 News Article
July 07, 2023
Under Pennsylvania's Sexual Offender Registration and Notification Act (SORNA), 6,765 people were sentenced as sexual offenders between 2018 to 2022, and were charged with 26,168 offenses. Of those sexual offenders who were sentenced, 51% were between the ages of 19-35, and 47% were charged with child pornography.
This infographic highlights key data and demographics about sexual offenders in Pennsylvania. Download a high-resolution version of the graphic.
PA Courts InfoShare is a monthly product of the Administrative Office of Pennsylvania Courts (AOPC) that visually highlights the work of the courts with interesting data and statistics obtained through the judiciary's case management systems, interactive dashboards and other research. Reproduction is permissible with source cited.
##
Media contact: Casey Scheffler, 610-425-1712
Editor's Note:
Statewide number of Walsh Act Offenses on criminal cases sentenced from 1/1/2018 through 12/31/2022 for a Walsh Act Offense (By County)

County

2018

2019

2020

2021

2022

Grand Total

Percentage of Total

Adams

20

27

14

19

21

101

0.39%

Allegheny

278

350

152

208

327

1,315

5.03%

Armstrong

11

60

39

14

25

149

0.57%

Beaver

29

37

72

79

189

406

1.55%

Bedford

21

36

13

7

32

109

0.42%

Berks

69

92

70

83

99

413

1.58%

Blair

115

141

304

71

236

867

3.31%

Bradford

39

25

37

16

18

135

0.52%

Bucks

120

147

114

87

158

626

2.39%

Butler

18

6

35

16

26

101

0.39%

Cambria

39

52

38

19

38

186

0.71%

Cameron

2

3

16

4

5

30

0.11%

Carbon

34

36

16

13

11

110

0.42%

Centre

36

111

28

254

29

458

1.75%

Chester

121

168

666

125

210

1,290

4.93%

Clarion

65

10

5

4

7

91

0.35%

Clearfield

50

171

32

26

61

340

1.30%

Clinton

11

2

22

49

19

103

0.39%

Columbia

5

14

4

4

15

42

0.16%

Crawford

70

29

22

135

13

269

1.03%

Cumberland

37

41

48

79

87

292

1.12%

Dauphin

156

427

207

238

339

1,367

5.22%

Delaware

108

100

78

54

159

499

1.91%

Elk

10

61

15

11

9

106

0.41%

Erie

54

84

46

67

92

343

1.31%

Fayette

167

135

84

92

113

591

2.26%

Forest

2

0

0

1

1

4

0.02%

Franklin

61

73

71

70

71

346

1.32%

Fulton

3

7

1

1

6

18

0.07%

Greene

3

19

1

5

6

34

0.13%

Huntingdon

15

17

10

13

21

76

0.29%

Indiana

18

19

14

65

30

146

0.56%

Jefferson

10

49

29

66

38

192

0.73%

Juniata

7

14

7

19

3

50

0.19%

Lackawanna

55

32

251

128

118

584

2.23%

Lancaster

216

294

184

458

522

1,674

6.40%

Lawrence

26

14

9

5

41

95

0.36%

Lebanon

135

125

96

64

105

525

2.01%

Lehigh

23

155

17

57

53

305

1.17%

Luzerne

843

144

898

1,090

1,161

4,136

15.81%

Lycoming

44

42

17

150

144

397

1.52%

McKean

6

10

19

21

40

96

0.37%

Mercer

70

45

47

36

51

249

0.95%

Mifflin

10

10

8

4

12

44

0.17%

Monroe

27

26

46

19

66

184

0.70%

Montgomery

166

220

88

106

359

939

3.59%

Montour

8

1

7

13

1

30

0.11%

Northampton

130

31

35

46

79

321

1.23%

Northumberland

44

29

35

21

37

166

0.63%

Perry

7

16

16

46

31

116

0.44%

Philadelphia

509

549

239

356

692

2,345

8.96%

Pike

36

13

18

5

6

78

0.30%

Potter

15

14

8

6

14

57

0.22%

Schuylkill

50

99

87

56

147

439

1.68%

Snyder

18

2

13

15

26

74

0.28%

Somerset

22

21

1

8

20

72

0.28%

Sullivan

0

0

1

0

0

1

0.00%

Susquehanna

15

1

4

9

2

31

0.12%

Tioga

19

19

4

10

18

70

0.27%

Union

5

45

5

14

12

81

0.31%

Venango

17

7

9

121

60

214

0.82%

Warren

7

6

16

21

20

70

0.27%

Washington

40

48

15

39

40

182

0.70%

Wayne

13

8

5

6

11

43

0.16%

Westmoreland

73

180

111

168

202

734

2.80%

Wyoming

5

18

1

3

8

35

0.13%

York

153

80

75

148

120

576

2.20%

Grand Total

4,611

4,867

4,695

5,263

6,732

26,168
Related Files