News
Highlighting Pennsylvania's Mental Health Courts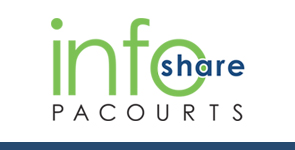 News Article
May 08, 2023
In recognition of Mental Health Awareness Month, the Pennsylvania Courts today released an infographic highlighting data from the state's mental health courts.
In 2021, 64 percent of all discharged participants graduated successfully from these treatment programs and among those graduates, there was a 113 percent increase in employment.
Mental health courts link key justice system officials with leaders in the mental health system to divert offenders with severe mental illness into a judicially-supervised program. These courts provide a team of court staff and mental health professionals that work together to screen and assess defendants, develop treatment plans and supervise offenders. Mental health courts offer defendants the opportunity to avoid incarceration through the completion of a rigorous program that requires compliance with community supervision and mandated treatment.
A high-resolution file of the graphic is available for download at www.pacourts.us under Media Resources.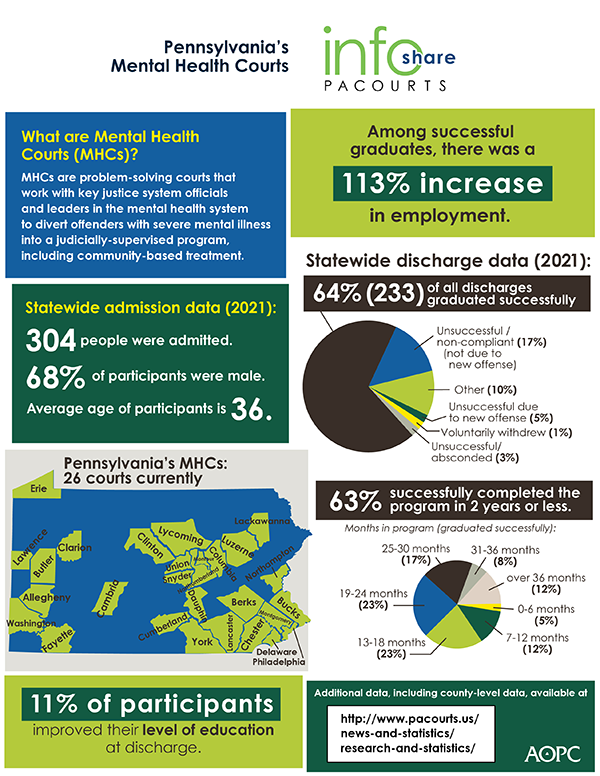 PA Courts InfoShare is a monthly product of the Administrative Office of Pennsylvania Courts (AOPC) that visually highlights the work of the courts with interesting data and statistics obtained through the judiciary's case management systems, interactive dashboards and other research. Reproduction is permissible with source cited.
##
Media contact: Casey Scheffler, 610-425-1712