News
Jury Duty in Pennsylvania – What you need to know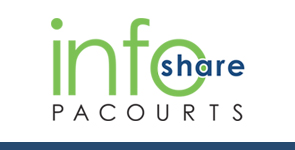 News Article
June 10, 2022
The United States and Pennsylvania Constitutions guarantee one of the most fundamental rights of Americans –the right to a trial by jury.
What are the differences between criminal and civil juries? And how many Pennsylvanians serve as criminal or civil jurors in a given year?
The infographic below highlights criminal and civil jury data for 2020. A high-resolution file of the graphic is available for download and reproduction at www.pacourts.us under Media Resources.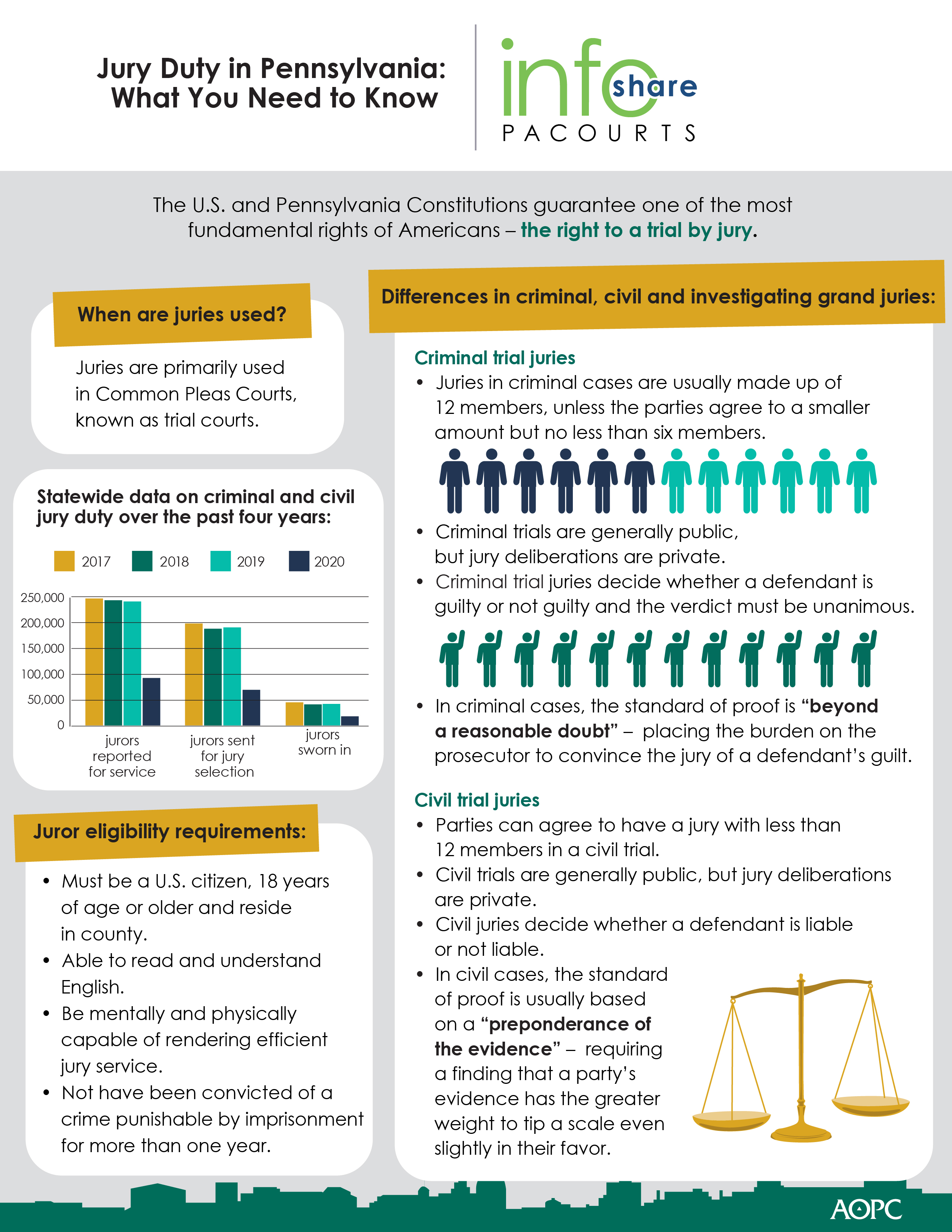 PA Courts InfoShare is a monthly product of the Administrative Office of Pennsylvania Courts (AOPC) that visually highlights the work of the courts with interesting data and statistics obtained through the judiciary's case management systems, interactive dashboards and other research. Reproduction is permissible with source cited.
##
Media contact: Kimberly Bathgate, 717-576-4373